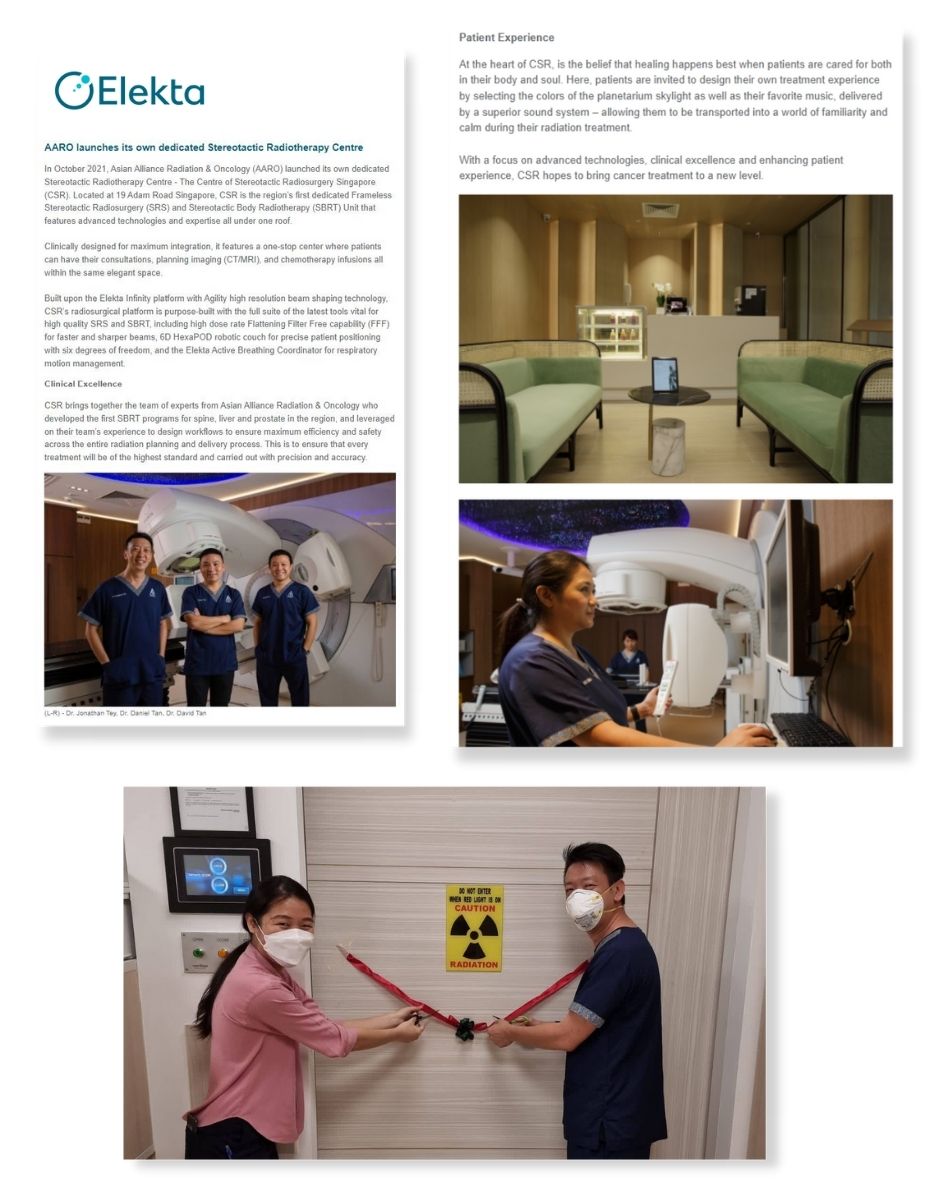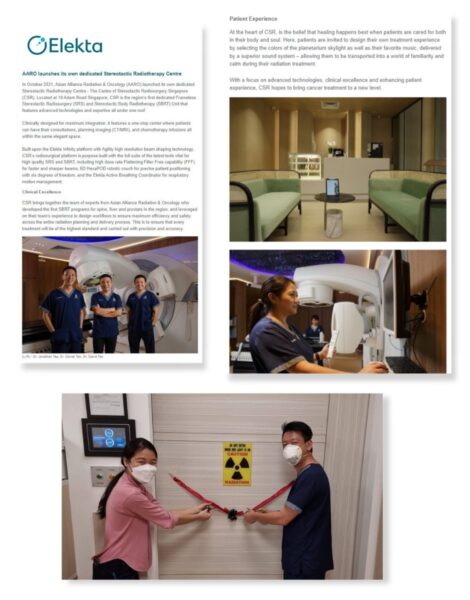 Roaring into the Year of the Tiger 2022!
Read about the launch of our dedicated Stereotactic Radiotherapy Centre – The Centre for Stereotactic Radiosurgery Singapore (CSR) in
Elekta

's Newsletter
Dec 2021
CSR is the region's first dedicated Frameless Stereotactic Radiosurgery (SRS) and Stereotactic Body Radiotherapy (SBRT) Unit that features advanced technologies paired with multi-disciplinary expertise all under one roof.
We are also pleased to announce the successful 'high dose rate Flattening Filter Free (FFF)' upgrade of our linear accelerator to be among the few of such high-end systems in Singapore. This upgrade enables the delivery of faster and sharper beams, further enhancing our customized suite of advanced radiosurgical tools.
Keep a look out for our Official Opening Ceremony soon!