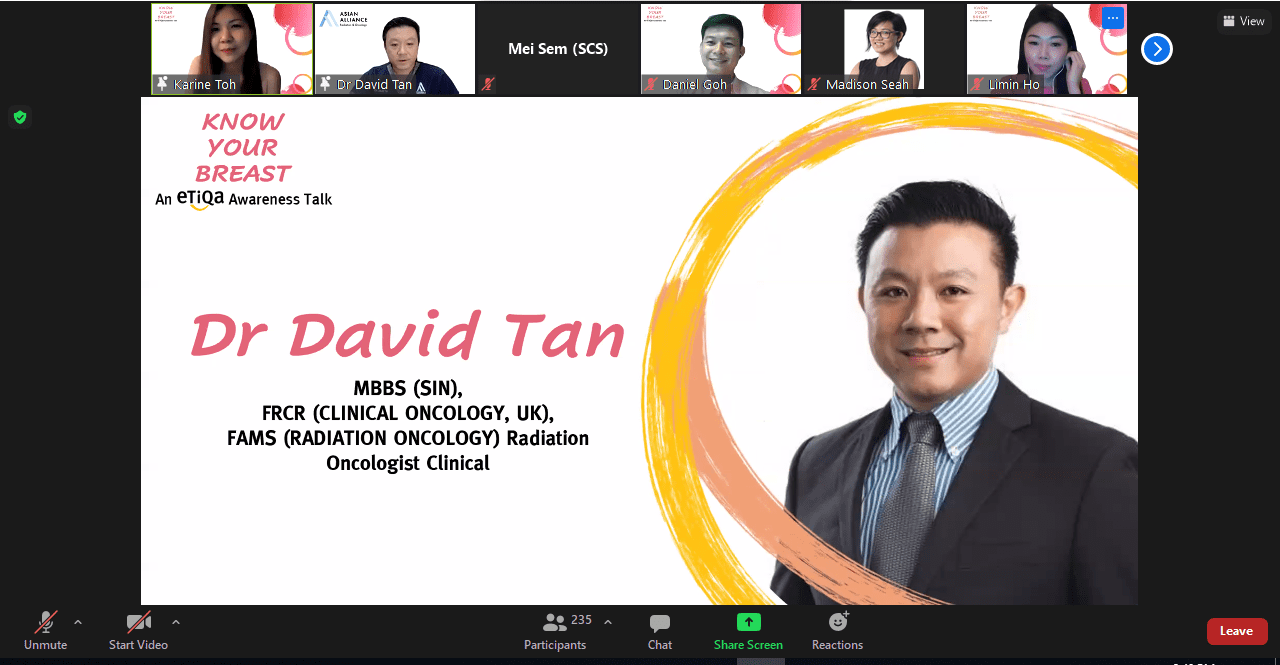 Breast cancer ranks as the number 1 most frequently diagnosed cancers among women in Singapore. Outranking colo-rectum, lung and ovary cancer (Statistics provided by the Singapore Cancer Society). But with the rapid advancements of technology, breast cancer treatment is safer than ever before.
Despite Singapore tightening safe distancing measures, Dr. David Tan Boon Harn, a Consultant Clinical Oncologist and Sub-Specialist in Women's Cancers at Asian Alliance Radiation & Oncology (AARO) shared about the risk factors, prevention, screening and treatment options with 240+ people in Etiqa virtually on Zoom on Friday, 21 May.
Dr David Tan shared further about cancer treatment in the 21st Century, harnessing technology in Radiotherapy, Chemotherapy and "Smart Drugs". Ending off with one of the take home messages: Breast Cancer can be TREATED SAFELY with modern 21st Century Cancer Treatments.
View the slides here.
Read more on Breast Cancer.